Our Commitment to Quality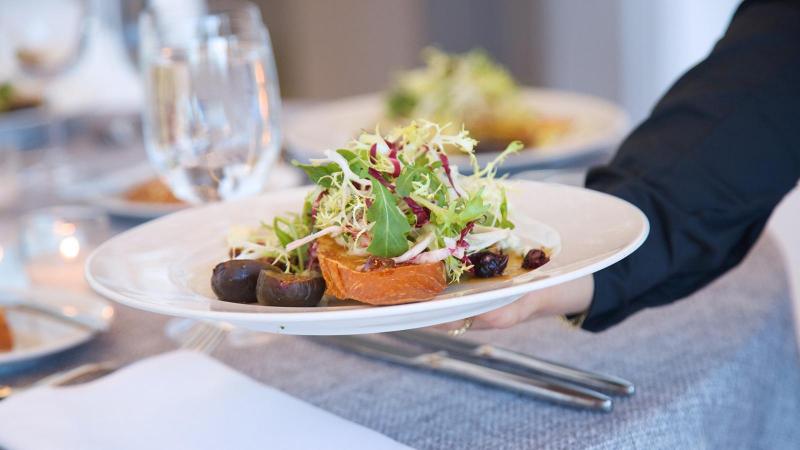 We Care About Our Sources
Like you, we care where our food comes from. By obtaining fresh ingredients from high-quality vendors, we ensure that we serve excellent meals.
Our produce comes from local farms throughout the tri-state area.
As for our meat and fish, we receive a daily delivery of fish straight from the market, and buy only high-quality meat for our entrées.
Our baked goods, including the array of bread served during our lunch buffet, are delivered fresh daily.
Our coffee is organic and certified by the Rainforest Alliance, which supports environmental, social, and economic sustainability.
We keep up with market trends and are constantly tweaking our recipes to be more health conscious. Stop by our buffet to try our ingredients.
Sustainability Efforts
When we cater your event, we provide eco-friendly disposable wares. Our plates, bowls, utensils, and napkins are compostable. Cold cups are made from plants, while hot cups are made from recycled products. Most of the other wares we provide are also made from recycled materials. Learn more about recycling and composting at the medical center.
We also recycle our used cooking oil. After our events, waste oil is stored for pickup, then processed and eventually turned into biodiesel. Learn more about biodiesel.