Daily Menu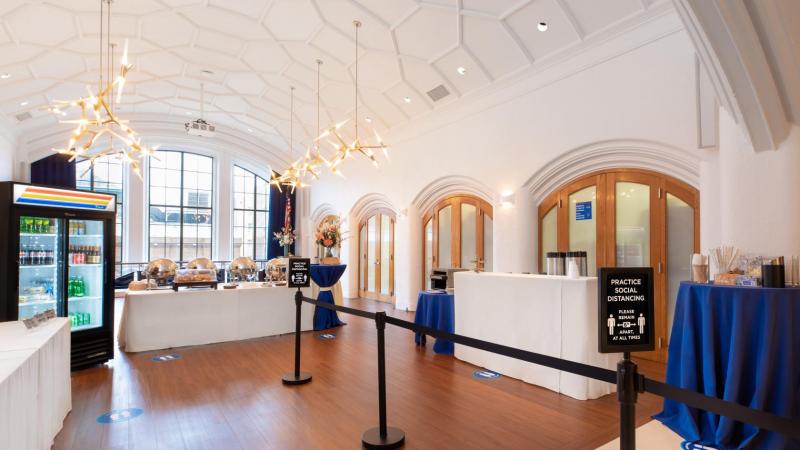 We update our daily lunch menu each morning by 11 a.m. If you have any questions, email us at facultyclub@columbia.edu .
Thursday, September 23, 2021
Salad Bar 
Mixed green salad
Tomatoes and cucumber
Grilled chicken
Feta cheese
Red quinoa salad (vegan)
Bocconcini salad
Rice noodles salad (vegetarian)
 Empanadas, Quesadillas or Paninis with French fries or salad
Grilled chicken, Monterey jack cheese, red onions, and sliced tomato
Mozzarella, sun-dried tomatoes, and pesto dressing
Cuban - pork, ham, swiss cheese, dill pickle, red onions
Mozzarella and tomatoes (vegan)
Roast turkey, swiss cheese, sliced tomatoes
Beef, cheese, and chicken empanadas
Chicken burrito
Hot buffet items
Barbecue chicken
Pork ribs with barbecue sauce
Mac and cheese
Corn on the cobb

Soup: Lentil (vegan/gluten-free)
Our menus may change depending on the availability of ingredients.