Daily Menu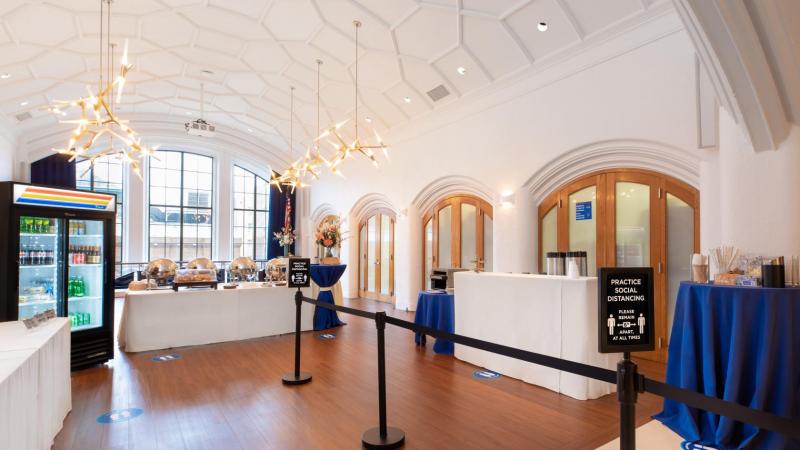 We update our daily lunch menu each morning by 11 a.m. If you have any questions, email us at facultyclub@columbia.edu .
Wednesday, January 26, 2022
Salad Bar **
Mixed green salad
Tomatoes 
Grilled chicken
Feta cheese
Red quinoa salad (vegan/gluten-free)
 Hot buffet items**
Pork carnitas
Chicken fajita mix
Yellow rice
Vegetable fajita mix
Soup: Tortilla (vegetarian)
**CUIMC Employee Appreciation Meal Redemption
Empanadas, Quesadillas or Paninis with French fries or salad
Grilled chicken, Monterey jack cheese, red onions, and sliced tomato
Mozzarella, sun-dried tomatoes, and pesto dressing
Cuban - pork, ham, swiss cheese, dill pickle, red onions
Mozzarella and tomatoes (vegan)
Roast turkey, swiss cheese, sliced tomatoes
Our menus may change depending on the availability of ingredients.